Cree Summer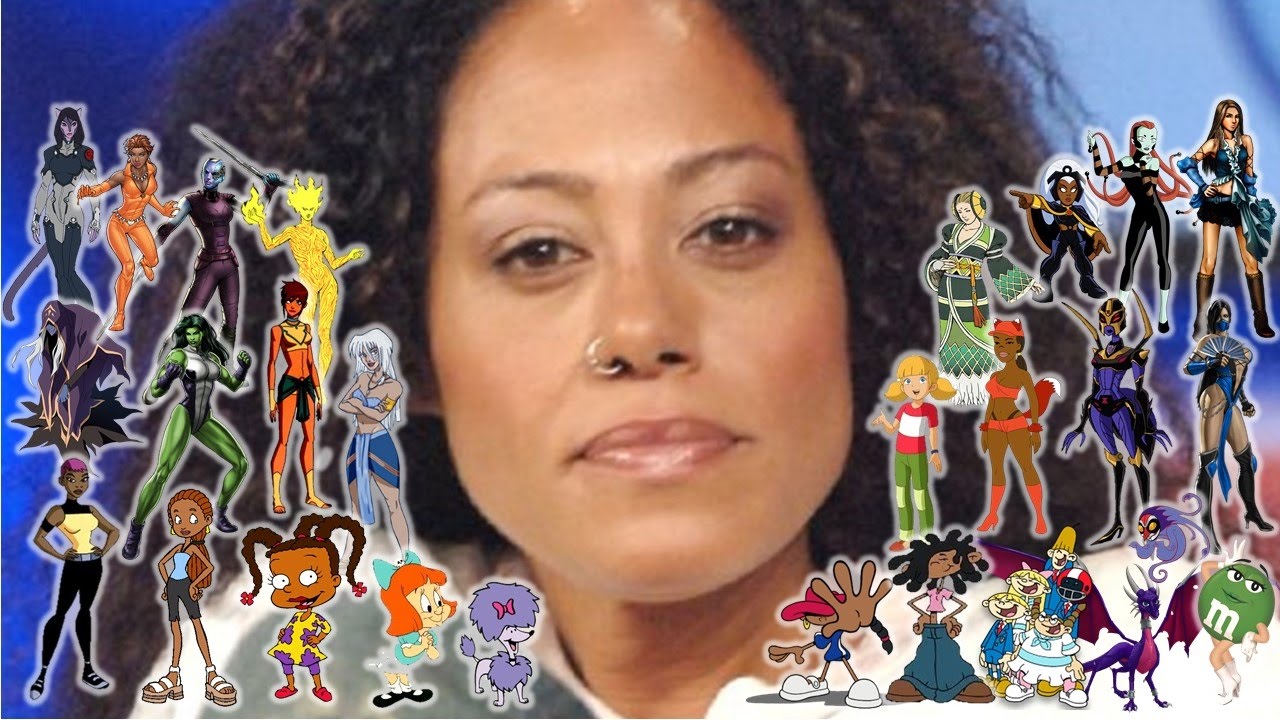 Her Life and Thrust Into Hollywood
Born in California on the date of July 7, 1969 Cree Summer grew up in the Red Pheasant Reserve in Saskatchewan which is located in Canada. She is the daughter of two very talented actors her dad Don Francks being both a singer and a actor (Some of his most popular roles was Sabertooth in The X-Men and Boba Fett in Star Wars both shows being a animated cartoon) and her mom Lili Clark who was also a actor (her most popular roles includes Short Circuit and Away From Her both being films). It was stated by her that her parents had left the Hollywood when they noticed the awful path it was heading in.
Her first ever role was in the original version of "Inspector Gadget". Her Father Don Francks was auditioning play the Inspector and the show needed a actor to voice the niece of the inspector, Penny. Don Francks had suggested that she give it a try, once she tried her voice as the character she was a instant fit.
After her first role in which took place in 1983 people started loving her very unique voice. she then got casted in The Care Bears Movie in 1985 where she played Kim who befriended the colorful bears. She then played the Ewoks in part of the "Star Wars" franchise in 1985.
She was then thrusted into Hollywood soon being casted in 1988 as Winifred "Freddie" Brooks in "The Cosby Show" spin off entitled "A Different World" until its cancelation in 1993.
Even during her role in "A Different World" she still continued to take voice acting roles. She acted in "Sweet Justice" in 1994 until it's unfortunate cancellation during 1995, and later made a few guest apperances inn shows such as "The French Prince Of Bel-Air" and "Living Single". Unfortunately after this her proffesional work has since been limited to Voice Acting.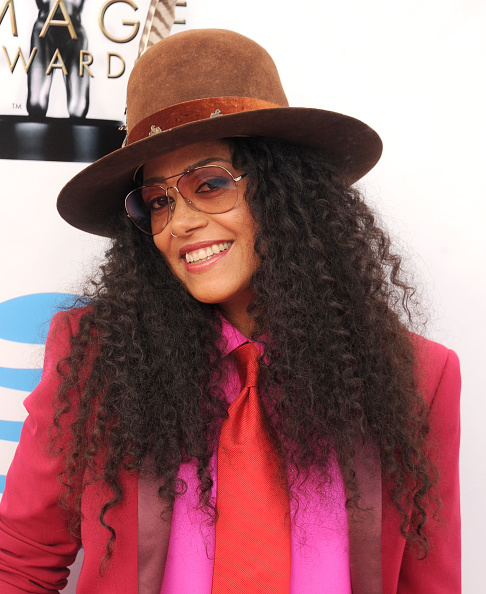 Her Voice Acting Roles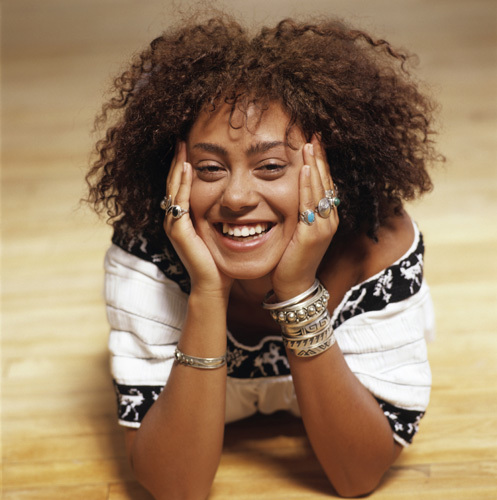 She played Chilly Cooper the love interest of Slimer and the neighborhood ice-cream lady in "The Real Ghostbusters". This show changed the original half-hour run time format to one full hour which fans felt was more enjoyable.
In between the years of 1983 and 2006 she managed to voice over 101 animated characters throughout video games, cartoon TV series, animated series, and commercials. Her most popular roles included Mary Melody, AKA Pella in Warner Brothers "Histeria!", Elmyra Duff in Warner Brothers "Tiny Toon Adventures", Susie Carmichael in Nickolodeons "Rugrats" and it's spin-off "All Grown Up!", she played Cleo The Poodle in PBS Kids "Clifford The Big Red Dog", Miranda in Nickelodeons "As Told by Ginger", Foxxy Love in "Drawn Together", Dulcy the Dragon in "Sonic the Hedgehog", Princess 'Kida' Kidagakash in Disneys "Atlantis: The Lost Empire", Valerie Gray in Nickelodeons "Danny Phantom", She played Numbuh 5 in Cartoon Networks "Codename: Kids Next Door" which people call it her most famous role, Penelope in "Barbie As Rapunzel", the older villain Granny May on "WordGirl", Tiff from Nickolodeons "My Life As A Teenage Robot", and Blackaranchina in "Transformers: Animated"
Her Music Career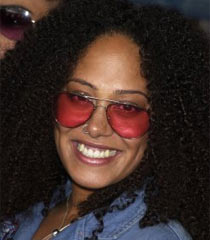 At an early age Cree Summer had sung so to use that talent affectively she had joined a band at the age of 13. In the year 1985 she had recorded the theme song for OWL/TV which was a nice tune. In 1990 she had sang backup vocals on two tracks for one of the "A Different World" cast members named Jasmine Guy. It was her self-titled LP. In 1993 she released a album and she was the lead singer with her band "Subjet to Change". Unfortunately Capitol Records (They're record label) didn't release the album due to creative differences; the records that were produced were distributed as promotions and were pretty rare. The band had music that is a mix of both soul and rock which is different from what is/was usually put out. Sadly the band wasn't extremely popular. Later in 1999 Cree had put out a solo album entitled "Street Faërie" which was produced by (her friend) The Great Lenny Kravitz, he was also featured on her album. Unfortunately the album had moderate success. Summer had toured as Kravitz opening act, but her label had dropped her whilst she was planning to create music with Lilith Fair causing it to be canceled. The record still promoted the album, however they had sent out a four-track sampler to the radio and issuing remix singles of the track titled "Revelation Sunshine" which Cree had worked hard for.
Summer had recorded a song which was titled "Savior Self" which she had directed a music video for which co-starred Zoë Kravitz, the daughter of both actor Lisa Bonet and the amazingly talented rock star Lenny Kravitz. The video was screened online, but the track was never made available commercially, nor was it distributed to the radio.
A number of the characters Cree Summer had portrayed characters are singers or they sing songs within the soundtrack of a show. The character Susie Carmichael in "All Grown Up" sings the opening theme for said T.V show. The character of Foxy Love in the gameshow cartoon spoof "Drawn Together" was a singer who had sung songs such as "La-La-La-La-Labia" and "Crazy Smashy". The character Numbuh 5 from "Codename Kids Next Door" had sang a lulaby in a episode to put some babies to sleep. The character Elmyra Duff had sang several songs on "Tiny toon Adventures". In the cartoon "Class of 3000" (directed and written for Cartoon Network by Andre 3000) Cree had co-performed lead vocals with another amazingly talented voice actress who is named Tara Strong (two of her most popular roles include Harley Quinn from several Batman cartoons and Timmy Turner from The Fairly Odd Parents).
In 2008, Cree had appeared on The Frank Zappa AAAFNRAAA Birthday Bundle, performing a cover of one of Zappa's songs. The song was titled "Dirty Love" and on guitar was Dweezil Zappa and for backup vocals Ahmet Zappa was there, and it was produced by Linda Perry. Summer's musical influnences include Frank Zappa, Al Green, and Dinah Washington.
For more information check out these websites
Cree Summers Wikipedia
All of her roles
My favorite shows with Cree Summer
When I was younger I used to adore these shows
Thank You For Reading
Thank you for reading this small article. I hope you were able to both enjoy and take something from this.
By Zurishaddai Salehe